Amazing Astrid Stripping on the couch
It's time for some more videos and once more the sexy Amazing Astrid goes out of her way to put on a nice show for everyone today. This time she came back from a party and she felt really eager to have some fun with her pussy. So she simply unbuttoned her shirt to reveal that big pair of tits of hers as they were held by a nice and sexy red bra. And that's not all as you will see.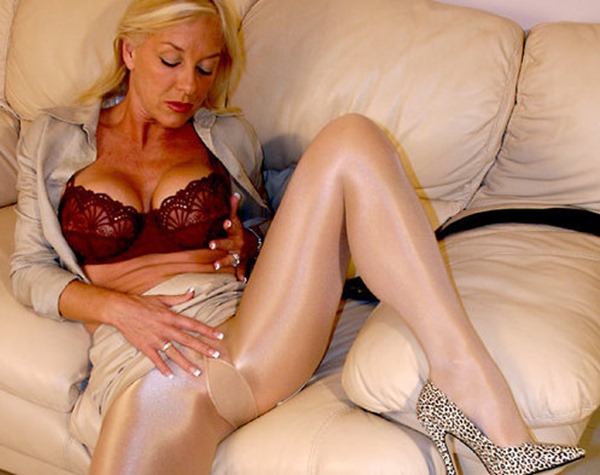 As the cameras roll you can also see that she's wearing her cream colored stockings and she doesn't even need to take them off, as unknown to you, she has no panties underneath. Meaning that she could go wild on her cunt without even needing to undress. Watch her as she rubs her wet cunt for your entertainment today everyone and enjoy the show as always. We'll be back next week as usual with more of Astrid's scenes.